The Brantford Professional Fire Fighters Association Local 460 Working For Our Community
Find out what Local 460 is doing in our community now!


We Are Dedicated To Our Community
Through Fundraising the BPFFA helps the community through the following organizations: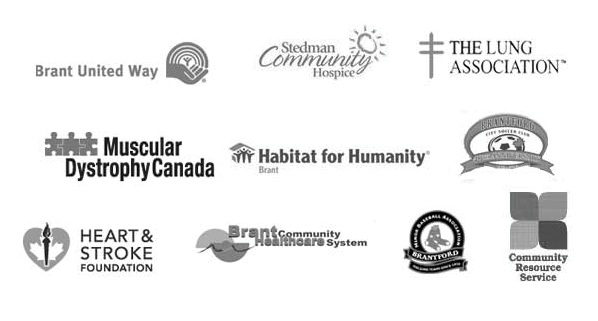 Since its beginnings, the Brantford Fire Department has evolved in order to meet the needs of the city of Brantford. Changes have been made in the department to accommodate the ever changing requirements of the citizens of Brantford. These changes include the addition of new equipment, buildings and staff. Improvements have been made in the quirements to become a firefighter, along with the continual training and the education of current ones. Additional programs, specifically fire prevention and public education, have increased public safety and saved lives.
Today, the Brantford Fire Department is a team of highly skilled men and women dedicated to protecting the health and welfare of the city of Brantford. It is difficult to cover the entire history of the Department in an essay of this length; therefore this essay will be confined to the following eras: Volunteer Era (1835-1889), Chief George Calder (1889-1898), Chief Dan Lewis (1898-1938), Chief Gordon Huff (1938-1954), Chief William Lambert (1954-1961) and Chief Charles Townsend (1961-1975). In each of these eras different improvements to the department were made.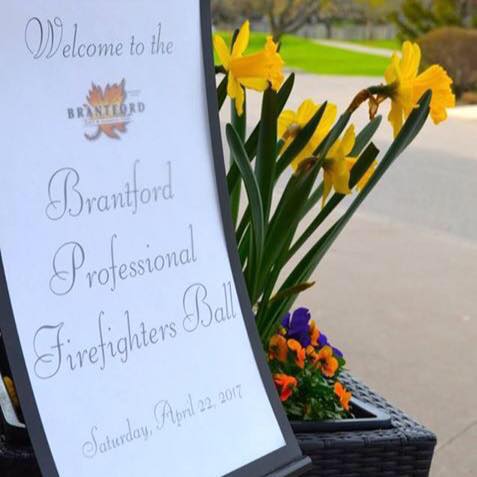 Brantford Fire Fighter Charity Ball "Ignite Your Dreams" 2017
Saturday April 22, 2017

Brantford Golf and Country Club

6pm- Cocktails
7:15- Delicious Dinner
8:45 pm – Live entertainment by Brantford's own, Barcode the band.

Live and silent auction throughout the evening,and other special events.
$100 per person.(plus small fee for eventbrite)
$900,purchase entire table of 10 (plus fee)

All proceeds from this event go right to local children through Sunshine Foundation of Canada so their dreams can become a reality !!!!!